INTRODUCTION
SMALL SHOP ACADEMY is now open for enrollment! I will be offering a unique series of classes based on actual projects which I have coming into my shop. By filming the protocols which I have developed over the nearly half century of operating my shop, I'm providing enrollees the opportunity to "look over my shoulder" to get as close as possible to the action and see just how things are done.

In that the video lessons are being produced as actual work is being done, the pace of delivery of classwork will not be hurried but will be sure and steady, with plenty of time for questions to be posed and clarifications to be posted. One class at a time will be featured, so that I can focus on documenting a single project in the shop and follow that project through to completion.
This website is where I will post notifications and updates about classes offered. However, the actual lessons will be posted on facebook group pages. For most longer classes there will be two group pages offered. First will be an "Open House" version which will have sample lessons and which will be available for free to anyone who would like to get a preview of the type of lessons which will be available for the class. Secondly, there will be a private "Members Only" (tuition-based) class on which will be posted the entire class content, and on which I will be available to answer questions and offer additional information when clarification is asked for.
Following are the currently available classes. Those labeled as "Open House" are free to join. Click on link at top of panel to join. "Members Only" classes require a tuition payment. Contact me (facebook / Chuck Behm)for information.


01b: Vertical Piano Refinishing / Members Only ($299 tuition)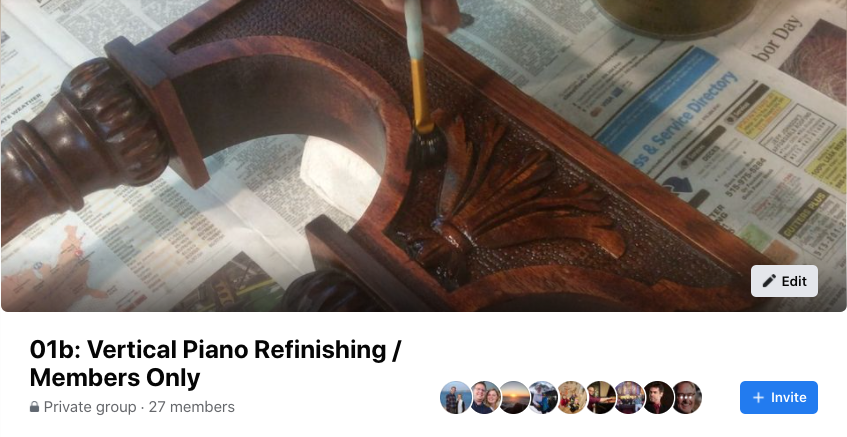 02b: FUNDAMENTALS OF PIANO REFINISHING / Members Only ($149 tuition)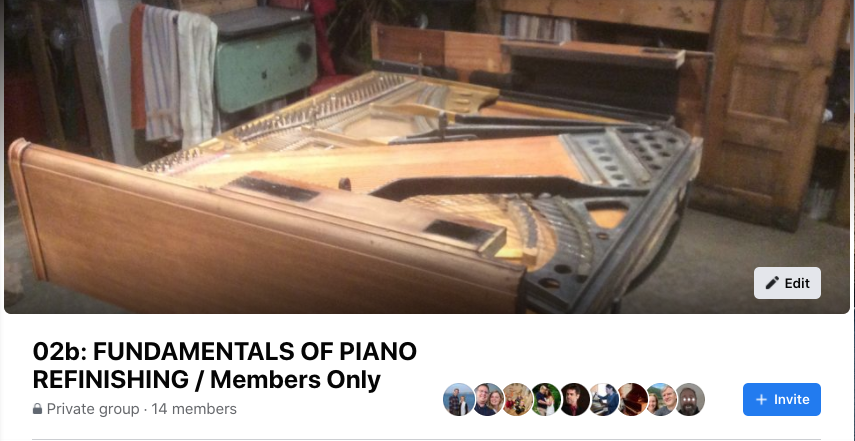 05b: New Pinblock, Pins & Strings in the Grand Piano / Members Only ($299 tuition)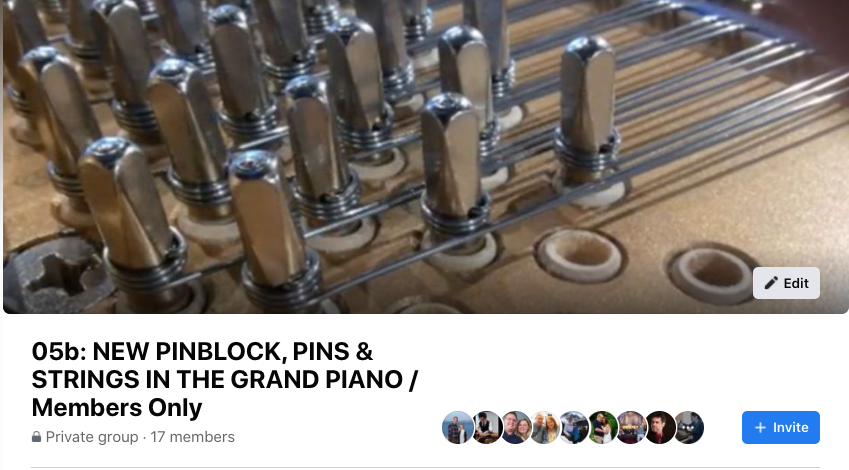 15b: On-Site Epoxy Repair of the Upright Bass Bridge / Members Only ($149 tuition)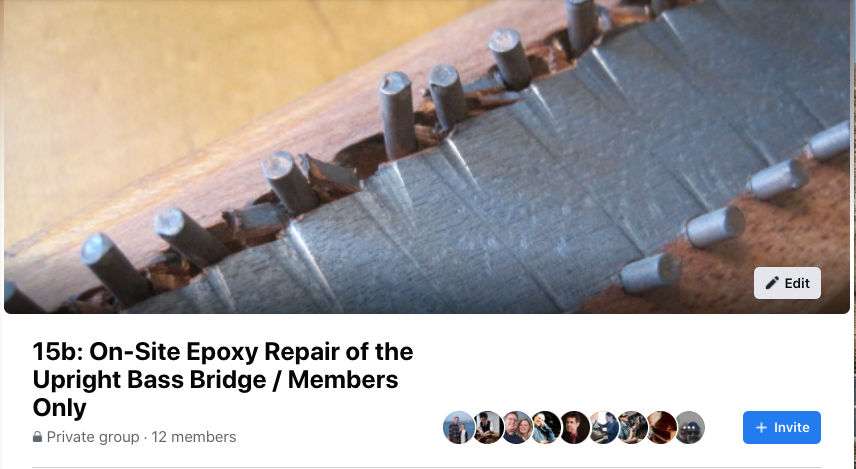 Lessons to be posted soon!
The following classes are for work that is in the shop and scheduled to be worked on soon.
09b: Upright Action Restoration / Members Only ($299 tuition)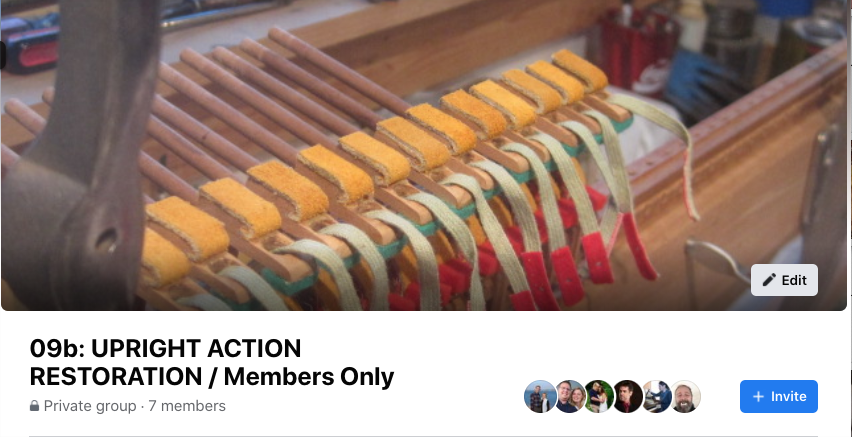 10b: Keyset Restoration / Members Only ($149 tuition)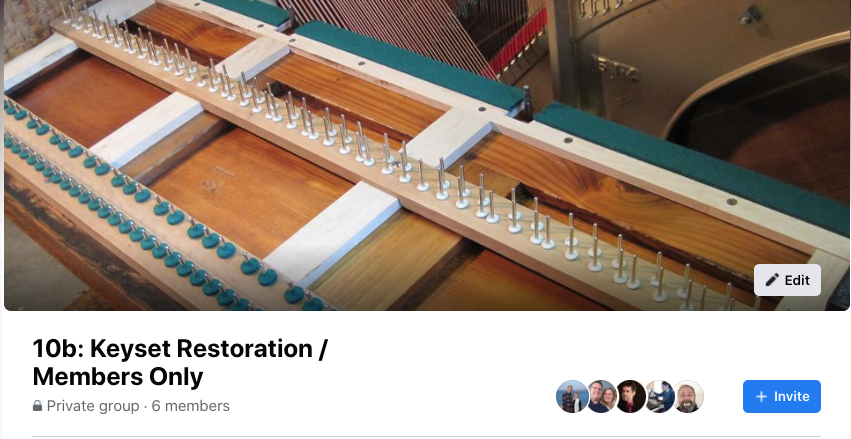 11b: Pinblock Panel Installation in an Upright / Members Only ($299 tuition)